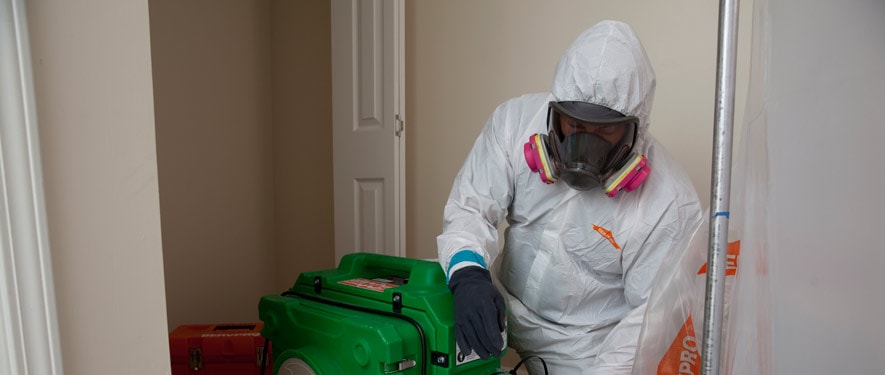 Biohazard and Sewage Emergency Tips
What you can do until help arrives
Water Tips  |  Fire Tips   |  Biohazard Tips   |  Mold Tips
Unlike standard home or business cleaning, biohazard cleanup is a service that requires industry expertise, specialized equipment, and appropriate certifications. Unfortunately exposure to biological and chemical contaminants can pose serious health consequences which is why we urge you to choose a professional company to assist with your biohazard cleaning needs. Here at SERVPRO of Edmonds we understand that this can be a very difficult time for our customers especially during suicides, homicides or accidental deaths. Our certified and trained technicians offer discretion and will safely remove biohazards and dispose of them properly in accordance with OSHA and health regulations. SERVPRO of Edmonds supports local law enforcement and first responders while also working closely with property managers, government & military, commercial & industrial and all major insurance companies. Our expert staff of dedicated and caring field professionals will make your home or business clean and safe again.
Need Biohazard Cleanup? Call Us Today – (425) 775-5723
After any biohazard or sewage contamination in your home or business, your primary focus should be safety:
Is it safe to stay in the house?
Exposure to biological and chemical contaminants can pose serious health consequences.
Flood water can contain sewage, pesticides, and other contaminants.
Only do activities that are safe for you to perform.
What to Do After a Contamination
Stay out of affected areas.
Call emergency service personnel if the situation is life-threatening.
Treat all bodily fluids as if they are contaminated.
Turn off the HVAC system if there is sewage damage.
What Not to Do After a Contamination
Don't leave wet fabrics in place. Hang furs and leather goods.
Don't leave books, magazines, or other colored items on wet carpet or floors.
Don't use your household vacuum to remove water.
Don't use television or other household appliances.
Don't turn on ceiling fixtures if ceiling is wet, and keep out of rooms where ceilings are sagging.
24 Hour Emergency Service
Biohazards like flood water or sewer backups should be considered an emergency and dealt with as quickly as possible. SERVPRO of Edmonds has water damage restoration specialists and has specific training and expertise to safely remediate biohazard contaminants.
SERVPRO of Edmonds proudly serves Edmonds, Mountlake Terrace, Woodway, and surrounding areas.